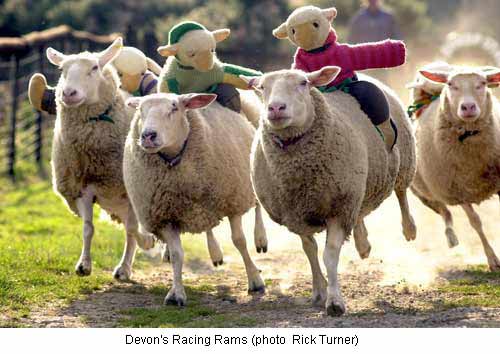 A few weeks ago our pastor was sharing about using a compass when trying to get to a certain destination, and how you can't just have it point north and then walk in that direction because assuredly you will end up way off course... that you need to check and recheck your route to make sure you're walking the right way.
So that brings me to here and now, checking my course. (smile)
It's funny how easily you slide off of that very clear course with all the best intentions. But it's amazing how little is needed to get back on course. You just turn yourself around. I say this knowing that I've checked my steps time and time again and therefore was not way off base, and needing to walk a long way in another direction to get back, nope, just little adjustments here and there to my attitude, and my habits. To tuning my "listening ears" to the voice of the One who has never lead me astray.
I love how Jesus portrayed himself as the Great Shepherd. how he would leave the flock to go after the one that had wandered off, every time... a few blog entries ago I remember blogging about one perfect summer - when i was 16 and in Greece. It really was perfect in every way. During that trip, I remember we were crossing the country via my uncle's tiny car, and we were going through a mountain pass, I had drifted off to sleep with my head leaning on the window, when suddenly the car stopped and I was jolted awake by a very loud bleeting and a bell clanging. I looked out my window and yep, right by my face...there was a sheep. Several sheep actually, and up ahead a shepherd was leading his flock across the mountain pass, stopping traffic (us) in his work. I remember it didn't take him long to get all the sheep where they needed to be, because they knew his voice and his signals (little noises and clicks) - so they could easily follow him to safety.
Whenever I read Psalm 23, i am blessed again and again.
The Lord is my Shepherd I shall not want. (i shall want for nothing, He's my provider)
He makes me to lie down in green pastures. (he gives rest in places that are lush)
He leads me beside still waters (the spirit is clear, his voice easy to hear, beautiful to see)
He restores my soul (my mind, my will, my emotions)
He leads me in paths of righteousness for His Names sake (Jesus is my righteousness, I walk His life in my days)
Yea, though I walk through the valley of the shadow of death, i will fear no evil(it is a valley - in between two mountain tops - and it is only a shadow, death is never the victor for there is eternal life)
For You are with me
Your rod (what we walk under to be counted) and staff (what you use to discipline me and get my attention with), they comfort me
You prepare a table before me in the presence of my enemies
Normally, you wouldn't set a table in the presence of enemies. Obviously your enemies would love to deprive you of your feast and steal it from you, but God demonstrates his absolute power in that he is able to set a table for you in the midst of your enemies and they can do nothing except gaze enviously.
You anoint my head with oil (by the Holy Spirit, you have set me apart for yourself, you have covered me with a healing balm, you have made me a sweet fragrance, and have ordained me)
My cup overflows - your continual blessing cannot be contained in my life.
Surely goodness and mercy will follow me all the days of my life - they will overtake me and effect everyone who passes through my day...
And I will dwell in the house of the Lord forever... your house, your people - your body on the earth - we are the temple, and we will abide with and in Him forever...
What a powerful and beautiful picture He has given us for life. It brings me great peace to know, that no matter how far I wander in my ignorance or stupidity, He will find me and I will hear His voice directing me to safety and peace once again.