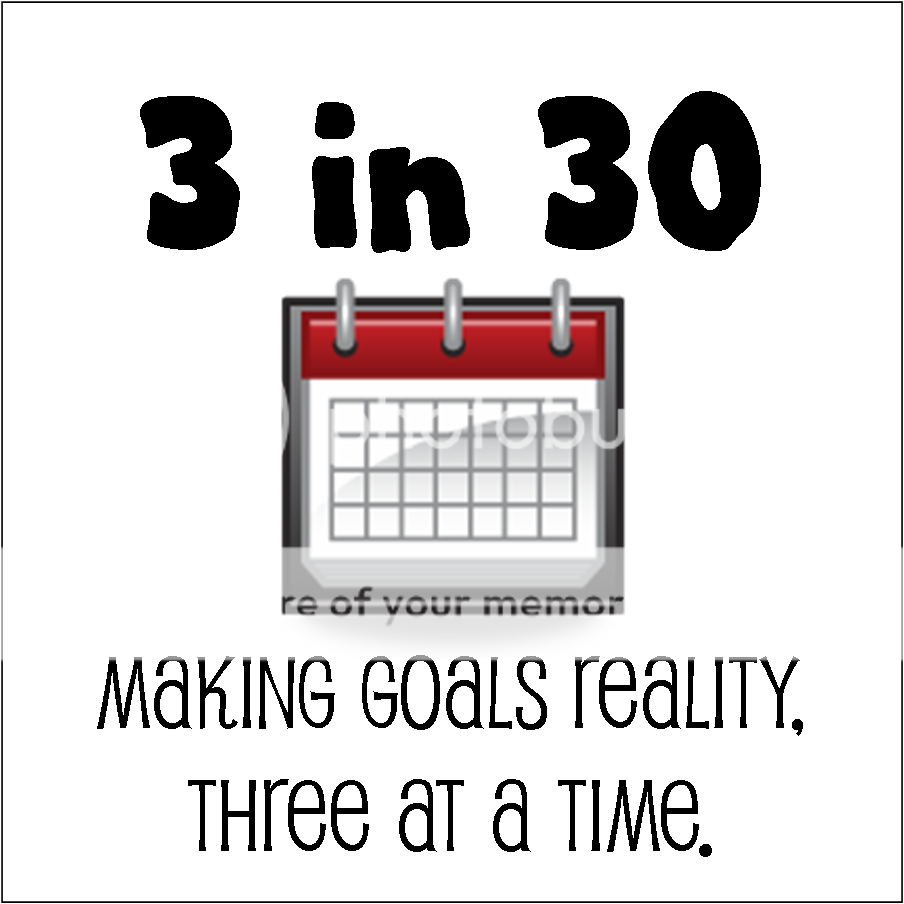 The 3 in 30 challenge.
I'm joining this challenge this year.
T
his is great. I love to plan, but one of my weaknesses is that I overload myself. By sticking to working on 3 things for the next 30 days, I believe it can be done. I can do it!
If you are new to the whole 3 in 30 challenge, be sure to check it out!


Tammara's 3 in 30 for January
1. Stick to the meal/exercise plan which will help me lose the weight.
2. Drink eight glasses of water a day.
3. Finish 2 of my 10 Winter Goals for work.
This week has been a slippery one, but every day counts towards strengthening my commitment to myself and eventually witnessing lasting change.
How bout you? What goals do you have for yourself this month?